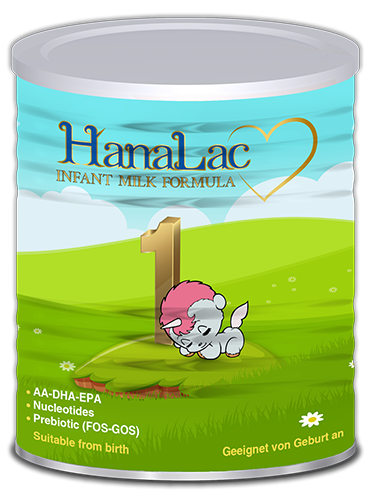 HanaLac 1 is an infant formula specially designed for babies from birth to six months and is intended to replace breast-milk when breastfeeding is not sufficient or possible for mothers. It is made from fresh cow's milk and formulated based on breast-milk ingredients. The product contains all the essential nutrients to supply the infant's needs including energy, variety of proteins and carbohydrates, essential fatty acids, minerals, vitamins, and other nutrients.
---
All the scientific recommendations and international standards such as ESPGHAN, EU Directive, and CODEX ALIMENTARIUS are met in the product.
The product contains below ingredients:
HanaLac 1 as a gluten-free product is prescribed for patients suffering from celiac disease.