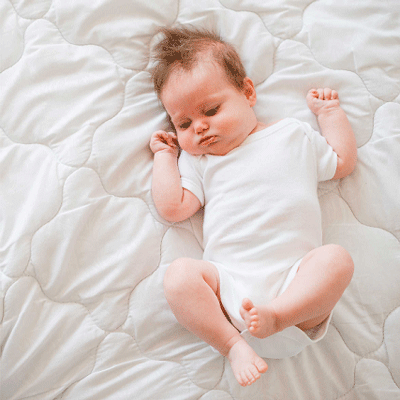 Constipation is a condition in which a baby has difficulty in emptying the bowels, usually associated with hardened faeces. Infant Constipation is a common problem that occurs for more than 15% of babies. Of course, this problem in babies is normal for a few days. Constipation in babies can be resolved in almost all cases spontaneously or by one or two natural cures. But if these cures are not effective, you should consult your doctor.
---
Causes of constipation
 Disease or Complications: Constipation can sometimes be a sign of food allergies, food poisoning or malabsorption.
 Congenital diseases: Congenital diseases can also cause constipation.
 Solid foods: It takes the baby some time to start digesting solid foods so that the baby's digestive system can digest them, which is why children usually develop constipation at this point.
---
Symptoms of infant constipation
 Pain while stooling
 Stinky poo
 Severe bloating
 Infant anorexia
 Infant cry
 Stools are dry, hard, and bullet like
---
Some ways to treat constipation
 In children under 6 months old, there are several simple ways to treat constipation: hot water bath and massage the baby's abdomen, grease around the anus with some Vaseline, add a few drops of olive oil to the bottle of formula or breast milk.
 In infants over 6 months old, using juices such as apples and pears under a doctor's supervision is a useful way. Also, using milk, whole grains and fresh juices in the baby's daily diet will help treat constipation in these babies.
 If the problem is not resolved, you should see a specialist.
---
References: